This Journal is Semi-Friends Only!
So comment to be added!
And tell me a little bit about yourself!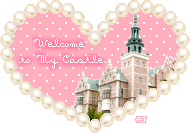 ALSO GAY PROM ON THE SAME DAY

ALSO OTAKON. ANY OF YOU GUYS GOING TO OTAKON?

I CAN'T CONTAIN MY EXCITEMENT
I CAN'T WAIT FOR THE BIG MEET THIS WEEKEND

1. Land of Sweets
2. Strawberry Mille Fleur
3. Toy Parade
4. Rose Toilette
5. Yumemiru Macaron
6. Magical Etoile
7. Fruits Parlor
8. Sweet Strawberry Ribbon
9. Magic Whip
10. Royal Poodle
11. Wonder Party
12. Lady Rose
13.Nakayoshi Bunny
14.Chandelier Print
15. Miracle Candy
16. Sugary Carnival
17. Cherry Berry Bunny
18. Sweet Jam
19. Tiara Rose
20. Memorial Cake
21. Melty Chocolate
22. Milky-chan
23. Milky-chan Applique
24. Starry Night Theatre
25. Dreamy Dollhouse
26. Powder Rose
27. Jewelry Jelly

>< and one day...I shall own them ALL! >:D
Where do you size up on the AP print Checklist?

Did you see the new art for Jewelry Jelly? D: its too cute for words! I love the JJ print sooo much. Its ridiculously cute. :3

I should be doing my Programming work right now...xD but my site is almost done! Lookie! :D
Here are some screencaps from my site. I just want to make sure the info is accurate. :D
VK
Pastel Kei-
Otome-
Natural-
Gyaru Makeup-
Classic Lolita-
Decora-
Misc Lolita styles-
fruits-
Also..Is Emikyu a style? Should I include it? (this site is for all jfashion, not just lolita.)
Also...my formsprinnggg <3
http://www.formspring.me/TempestPaige
How does one go about coordinating? xD Every time I think I have a good outfit match...it doesn't work! D:
Here @ Ebay
I'm bored. What do I do when I'm bored?
COSPLAY REAL LIFE PEOPLE THATS WHAT. (I'm soooo lame)
I'll look just like Heartbreaker!Gdragon. :> <3